Concrete Cutting Services
PERFECT CONCRETE CARE are specialist concrete cutters in Sydney & NSW. Our skilled operators are qualified to carry out all kinds of concrete cutting services. From road sawing to hand sawing. We can perform many different types of cuts, including concrete wall, brick wall, concrete floor.
GET A FREE QUOTE
Why us
No concrete cutting job too difficult
At Perfect Concrete Care, we use the most comprehensive and effective methods in removing and altering concrete walls. You don't have to worry even if there is limited space for equipment you can rest assured that at Perfect Concrete Care no job is too difficult. Our skilled operators will make sure your job is done on schedule and to the highest of standards you would expect from a perfect contractor.
file_download Download Service Proposal
Trust the experts
Our operators specialise in concrete cutting. With years of experience in the industry and the expertise to carry out any concrete cutting works your require.
The best equipment
We only use the best equipment the market has to offer like Hilti, Husqvarna and Stihl. This ensures that we can get the job done, on time and on budget.
No project to big
With our larger road and wall saws we can carry out vertical and horizontal cuts through slabs up to 520mm deep. So no matter how big the project is we can handle it.
Applications
Concrete cutting applications
Road Sawing
Here at Perfect Concrete Care we offer a range of road cutting services including road, kerb and gutter. We offer road-cutting depths from 25mm right up to 500mm, we use the highest quality of equipment, and we can provide electric or petrol-powered commercial projects and large-scale industrial jobs. Our skilled operators have multiple years of technical experience to make your job as easy as possible.
Hand Sawing
Perfect Concrete Care also offers a wide range of Hand Sawing services including wall, floor, brick wall, ring saw and hydraulic hand wall cut. We use the highest quality of equipment from Husqvarna, Sthil, Hilti and Core Cut.
Wall Sawing
Our skilled operators also have years of experience using our large Tyrolit WSE1217 Concrete Wall Saw which can cut depths up to 520mm deep. This remote controlled, wall mounted saw is capable of cutting precise openings in walls and floors. Our Operators have carried out many large scaled projects, including lift door openings, concrete floor and wall penetrations and door openings.
More applications of our services
arrow_forward Floor Cutting
arrow_forward Wall Cutting
arrow_forward Brick Wall Cutting
arrow_forward Demo Sawing
arrow_forward Ring Sawing
arrow_forward Road Sawing
arrow_forward High Frequency Cutting
arrow_forward Electric Cutting
arrow_forward Slurry Control
arrow_forward Dust Control
arrow_forward Concrete Chasing
arrow_forward Jackhammering
Equipment
PERFECT CONCRETE CARE use only the best equipment
At Perfect Concrete Care we only use thebest equipment
Husqvarna K970 16" Saw
Wet and dry cuttingin one machine
Cutting curb stones and pavingstones, sewer pipes and ducts
Safe and easy to use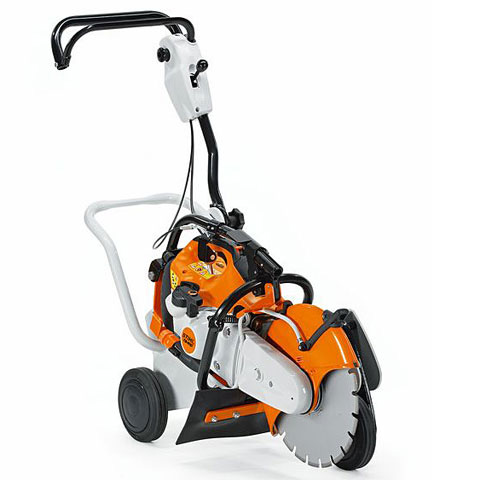 Stihl Cutquick TS 800 16"
The TS 800 cut-off machine now featuring a magnesium quard and reduced weight
Qucikly snapped into our cart for long, straight, controlled cuts
Enough power to cut through asphalt, concrete, rebar, iron and steel with ease
Husqvarna Ring Saw K970
When you need to make deep cuts fast our K970 Ring is the answer
Cutting depth of 270mm
Quickest method for small and medium-sized cuts
Husqvarna Electric K-3000 14"
Wet and dry cutting in one machine
Electric all-around wet cutter that minimises the amount of water and slurry
Adjustment to opening blocks curbstones and pavers, cast concrete floors and walls pipes
Hilti Electric Saw 14"
Cuts to a depth of up to 120mm - twice as deep as is possible with conventional angle grinder
Cutting reinfoced concrete, grnite curbstones, slabs, brick and masonry blocks
Making preliminary controlled demolition
Hilti Wall Chaser
Ergonomic design to reduce tiring
Easy and precise cutting depth/width adjustment
For the installation of pipes and conducts in walls
Hycon Hydraulic Saw 16"
16"- with cutting depth up to 162mm
Can be mounted in the saw cart
Will cut any material including rebar
Tyrolit Hand Saw HBH534 20"
Cuts every type of material from reinforced concrete, brick, asphalt & steel
Caompact, light and easy handled due to ergonomic construction
10 HP motor compatible with all TYROLIT Hydrostress drive units to 25kW using and adapter
Hydraulic Powerpack
Typically used for cut-off saws, diamond chain saws, ring saws and other 40 lpm tools
HPP18V FLEX has both electric and recoll start, to you can start it even with a dead battery
It is extremely popular among users of hihj performance diamond tools for drilling and cutting concrete
Husvarna Ring Saw K6500
Husqvarna K6500 Ring Saw is equipped with high frequency technology, making it a really powerful electric ring cutter
High power output
Well-balanced body and low vibration levels
Tyrolit Road Saw CC6560XLS
Quick release blade shaft/flange and rear wheels
Self propolled with hydrostatic transmission
Fits through a door frame
Tyrolit Wall Saw WSE1217
Innovative, powerful and low-maintenance electric motor without transmission
Optimised remote controller greater mobility and increased safety
Lightweight control unit enables use in the 16 and 32 A range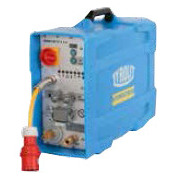 Hydrostress Power Unit
This smart Hydrostress power unit features a microprocessor to control the power and water pressure supplied to the wall saw
Requires 3Phase power
Requires a water supply
FLOOR GRINDERS
Tyrolit Floor Grinder 270
Tyrolit HTC 420
Tyrolit 650 E Classic
Floorex Meteor Grinder 250
Floorex Satellite Grinder
Polivac Rotary Sander
DUST EXTRACTORS
Tyrolit VCE4000D
Tyrolit VCE2000D
HILTI Dry Vacuum VC40
HAND GRINDERS
Metabo 9" Grinder
Metabo 5" Grinder
HILTI DG150 Grinder
Projects
PERFECT Concrete Cutting at work
Pricing
CONCRETE CUTTING PRICELIST
Depth
(mm)
HAND SAWING
ROAD SAWING
WALL SAWING
Concrete Wall
Brick Wall
Concrete Floor
Ring Saw
Hydraulic Hand
Wall Cut
Road Saw
Wall Saw
25
10.50
5.00
7.85
-
-
2.05
POA
30
10.50
-
7.85
-
-
2.30
40
-
-
-
-
-
2.70
50
15.20
7.15
12.40
-
-
2.75
60
-
-
-
-
-
4.50
75
21.10
12.90
17.40
-
-
5.00
100
30.15
17.00
23.40
60.00
50.00
5.55
110
-
-
-
-
-
6.90
125
37.90
21.40
28.25
-
-
7.00
130
-
-
-
-
-
7.50
140
-
-
-
-
-
8.15
150
46.50
26.20
33.90
65.00
65.00
8.25
175
-
-
-
75.00
-
9.85
200
-
-
-
85.00
80.00
11.55
225
-
-
-
95.00
-
13.10
250
-
-
-
110.00
-
16.15
275
-
-
-
125.00
-
19.00
300
-
-
-
-
-
23.20
325
-
-
-
-
-
28.00
350
-
-
-
-
-
36.00
385
-
-
-
-
-
38.00
400
-
-
-
-
-
48.35
450
-
-
-
-
-
60.00
500
-
-
-
-
-
110.00
Concrete Wall
Brick Wall
Concrete Floor
Ring Saw
Hydraulic Hand
Wall Cut
Road Sawing
Wall Sawing
Establishment & transport
100.00
200.00
POA
Minimum charge
200.00 + travel & establishment
Assist / Stand down Time
-
-
-
-
-
95.00/h
-
Wet Vac / Slurry Bin
90.00/bin
-
-
Sandstone Cutting ($/10lm)
3.00 extra
-
-
Single Brick
-
24.00
-
-
-
-
-
Double brick
-
55.00
-
-
-
-
-
Kerb Cut
-
-
-
-
-
12.00
-
Kerb & Gutter Cut
-
-
-
-
-
16.00
-
Suspended Slab Surcharge
-
-
-
-
-
45%
-
Pushsaw Surcharge
-
-
-
-
-
40%
-
--
Establishment & Travel: Travel to the site and the initial site establishment.
Working hours: All rates apply to normal business hours 7am - 3pm (Mon-Fri). Additional surcharge of $55 p/h will apply if works are to be carried outside of these hours.
Stand down time/ Assistant: When the operator is required to stop works due to a delay in works/ areas not being ready for the operator.
Push Saw Surcharge: When the operator is required to work in small/ difficult areas which the large road saw will not fit
Parking: Client to supply parking.
Slurry Removal: POA
Weekend Work: POA
Concrete Cutting Calculator
Please note this is an estimated total and the final quote may vary slightly. $500 is our minimum charge which covers travel and establishment.
WE PRIDE OURSELVES ON A SHARP FOCUS ON
SAFETY, QUALITY AND THE ENVIRONMENT
We strongly believe in providing a safe and healthy work environment for all our employees. Thus, we insure all our staff are trained to the highest standards to guarantee that we carry out the job safely, precisely and promptly.
ISO Certification
CM3 Certification
GreenStar Accreditation
CSDAA
Request a Quote
The best way to contact us is either filling out the form below or give us a call/ email. After contacting us we will send you an estimate as soon as possible, usually within 2 hours.